BlackRock files Bitcoin ETF – the world's largest asset manager with an impressive $9.5 trillion in assets under management, has taken a step into the cryptocurrency markets by filing for a Bitcoin Exchange Traded Fund (ETF).
BlackRock has partnered with Coinbase, the leading U.S. crypto exchange, to overcome the challenges of providing investors with exposure to bitcoin. By utilizing Coinbase Custody for secure storage and relying on Coinbase's spot market data for pricing, BlackRock aims to break the mold and provide investors with a convenient way to access bitcoin without the complexities of self-custody. In addition, BNY Mellon has been enlisted as a trusted cash custodian, further enhancing the security and credibility of this new ETF venture.
Is Bitcoin still an "index of money laundering"?
It is worth noting that BlackRock's Chairman, Larry Fink, expressed skepticism about Bitcoin in the past. In 2017, Fink referred to Bitcoin as "index of money laundering". However, as the cryptocurrency market has evolved and gained mainstream attention, attitudes within the financial industry have also evolved. BlackRock's recent partnership with Coinbase and its pursuit of a Bitcoin trust indicate a shift in perspective, highlighting the growing recognition and potential value of digital assets.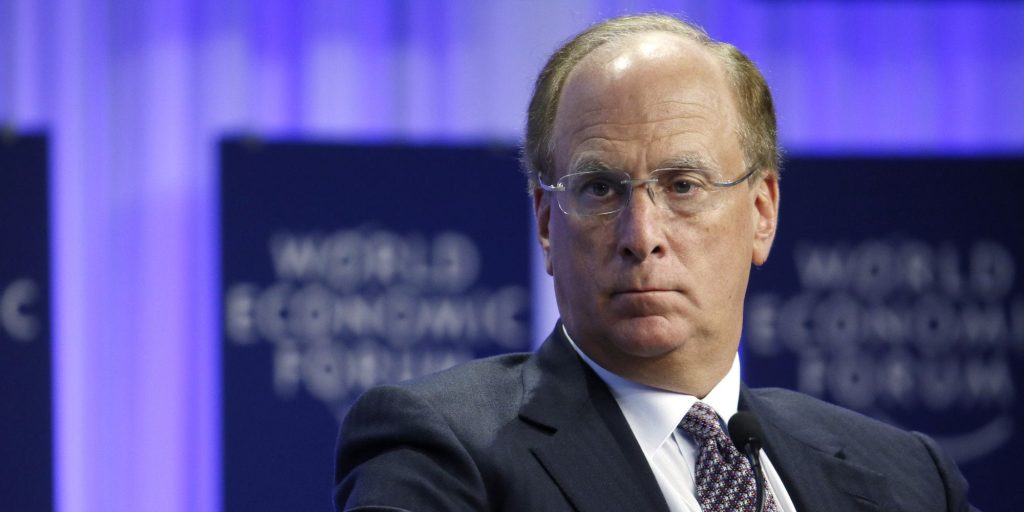 "the crypto industry is maturing, there are clearly elevated risks and a need for regulation".
BlackRock's Partnership with Coinbase
This latest collaboration between BlackRock and Coinbase is not the first. Last year, the two industry giants joined forces to provide BlackRock clients with access to Coinbase's trading, custody and prime brokerage services. Building on their previous success, this partnership sets the stage for a potential breakthrough in the search for a bitcoin ETF. By leveraging Coinbase's expertise and infrastructure, BlackRock aims to overcome the hurdles associated with obtaining regulatory approval from the U.S. Securities and Exchange Commission (SEC).
Challenges to Registering a Bitcoin ETF
Registering a bitcoin ETF with the SEC has proven to be a formidable challenge, particularly for spot market trading. The SEC's reluctance to approve such spot market ETFs has been a contentious issue within the cryptocurrency industry. However, it is worth noting that the SEC has already given the green light to four bitcoin ETFs for futures trading, suggesting a willingness to explore cryptocurrency investment products. Grayscale's previous attempt to launch a bitcoin spot market ETF was rejected and resulted in a lawsuit. Nevertheless, BlackRock's strategic partnership with Coinbase positions them well to crack the code and potentially succeed where others have encountered obstacles.
The Significance of the BlackRock-Coinbase Partnership
BlackRock's decision to partner with Coinbase carries significant weight in the cryptocurrency and traditional investment worlds. BlackRock's massive asset management capabilities, coupled with Coinbase's established position as the largest U.S. crypto exchange, create a powerful synergy. This partnership not only enhances the credibility and regulatory compliance of the proposed bitcoin ETF, but also bridges the gap between the traditional financial industry and the emerging cryptocurrency market.
Potential Benefits to Investors
If approved, the BlackRock-Coinbase Bitcoin ETF will provide investors with a simplified and regulated way to gain exposure to the potential price appreciation of bitcoin. By eliminating the complexities of self-custody and providing access to Coinbase's spot market data, investors will be able to participate in the cryptocurrency market without the need to directly own bitcoin. This innovative ETF structure could attract a broader range of investors, including institutional investors who have been wary of entering the cryptocurrency space.
BlackRock's application for a bitcoin ETF, supported by its partnership with Coinbase, represents a significant development in the cryptocurrency industry. By leveraging Coinbase's infrastructure and expertise, BlackRock aims to overcome the challenges associated with gaining regulatory approval for a spot market ETF. If successful, this groundbreaking endeavor has the potential to bridge the gap between traditional finance and the world of cryptocurrencies, while providing investors with a regulated and convenient way to access bitcoin. As the SEC reviews BlackRock's application, the outcome of this venture will undoubtedly shape the future of cryptocurrency investment products and pave the way for further adoption in the financial industry.