[This is a Press Release.]
Sanur, Bali, Indonesia – The Indonesia Bitcoin Conference 2023 is set to take place on October 26-27 at the Prime Plaza Hotel in Bali.
This highly anticipated event will bring together a diverse group of individuals, including entrepreneurs, investors, miners and enthusiasts, all interested in Bitcoin's potential to revolutionize the financial industry.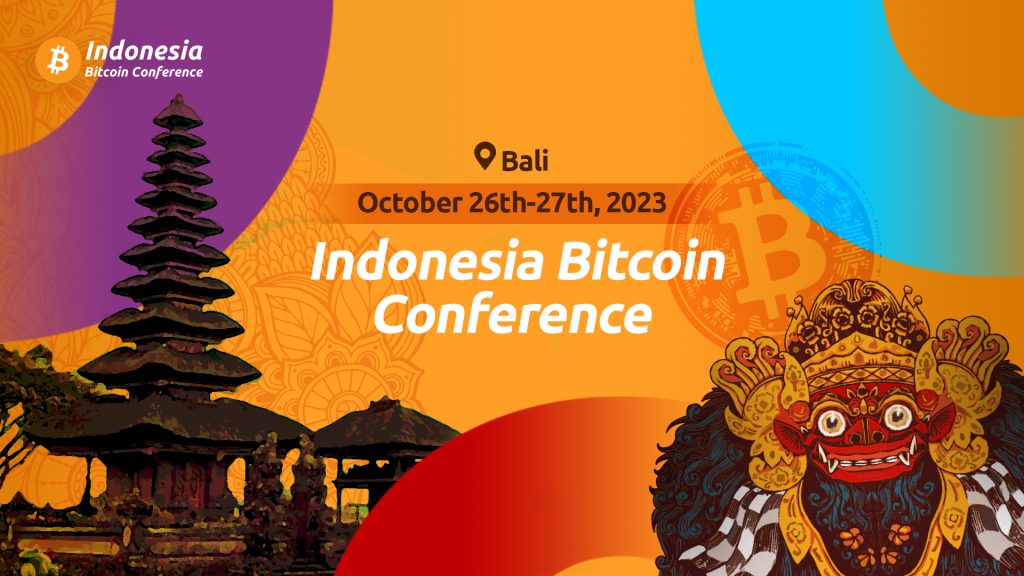 With over 40 speakers, including Jack Dorsey, Chairman of Block Inc., Stephan Livera, Head of Education from Swan Bitcoin, Alex Gladstein, CSO of Human Rights Foundation, and Samson Mow, CEO of Jan3, the conference will offer attendees the chance to engage with top minds in the field.
Activities such as lightning hackathons, expert panels, keynote speeches, bazaars, and exhibitions will be featured. In addition, a lightning hackathon will be held before the conference, bringing developers together to learn about and innovate on lightning network apps.
The conference theme, "Unleashing Bitcoin Adoption through Learning, Connection, and Building," will cover topics such as the future of payment, lightning network, open source, and the Bitcoin community & lifestyle.
"We're excited to bring together bitcoin enthusiasts for the Indonesia Bitcoin Conference 2023," said Dea Rezkitha, the conference organizer. "Bitcoin has the potential to transform the financial industry and create new opportunities for individuals and businesses."
As a side event, the conference will host an exciting Lightning Hackathon with a total prize of $10,000. This hackathon aims to promote awareness of the Bitcoin Lightning Network, encourage innovative applications, facilitate collaboration, and showcase the network's potential for usability and scalability. "We believe the hackathon will foster new innovations in Indonesia and surrounding countries," added Dea Rezkitha.
The conference powered by Indonesia Bitcoin Community will offer networking opportunities, social hours, and an after conference party, with plenty of beach time, for participants to connect with fellow bitcoiners.
Bali, the enchanting island paradise of Indonesia, is renowned for its breathtaking beaches, lush landscapes, and vibrant culture. Notably, Bali holds the distinction of being the original "bitcoin island," where, as early as 2014, numerous merchants accepted bitcoin payments, even during the time when only on-chain transactions were available. With its rich history and embrace of digital currencies, Bali serves as an ideal backdrop for a prominent bitcoin conference in Southeast Asia.
For more information about the Indonesia Bitcoin Conference 2023, including the full list of speakers and schedule of events, please visit the conference website at www.indonesiabitcoinconference.com.